---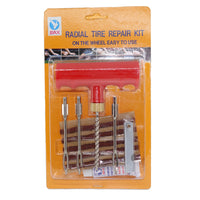 Radial - Tyre Repair Kit is a puncture repair kit for tubeless tyre repairs.
The kit fits into the red handle tube for easy storage.
A simple and quick tool and fast repair to keep your adventure ride or trail on track.
This kit is suitable for tube less tyres, Tubliss tyres.


Check out all tyre accessories, workshop maintenance and workshop tools.