---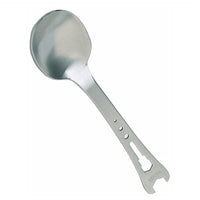 The MSR Alpine Tool Spoon is a spoon and stove maintenance tool in one. The maintenance end is a jet-and-cable tool for maintaining your MSR liquid-fuel stoves on the other. Made of durable stainless steel.

Features of the MSR Alpine Tool Spoon

Calibrated for common measurements

Weight: 0.04kgs
Check out all camping gear accessories and cookware.