---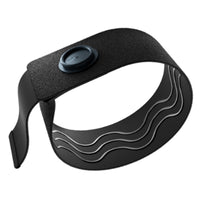 Velcro armband with clip for Milo Action Communicator. Non-slip grip pattern and adjustable strap for a comfortable fit. For when you prefer to not attach your Milo to your clothes or equipment. When you snap in your Milo, the unique Milo clip system uses magnets to trigger a secure mechanical lock that keeps your. Milo in place until you choose to remove it with a twist.
Specifications of the Milo Armband Clip

Color: Black
Compatible device: Milo Action Communicator

Material: Nylon, SBR (wetsuit material), Polycarbonate (PC), Silicone,
Neodymium

Dimensions 50.60 x 7.28 cm (band), 3.49 cm (clip height) (19.92 x 2.86 in (band), 1.37 in (clip height))

Weight 50g (1.76oz))

View all helmet communications.