---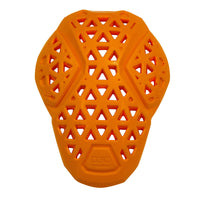 Klim D3O Shoulder Pads LP2 Pro are a pair of flexible, shock-absorbing armour pads designed to turn rigid on impact. D3O is widely recognised for its superior shock-absorbing solutions that offer the ultimate in impact protection using D30's unique patented technology.

Features Klim D3O Shoulder Pads LP2 Pro 

High-quality performance shock absorption
Trusted protection 
Maximum flexibility 
Extremely comfortable 
Tested to highest standards
Check out our full D30 armour range.