---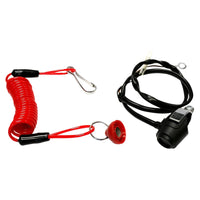 Magnetic Tether Kill Switch in open circuit. 
Open circuit = magnet in place holds the circuit open = no contact / removed, causes the switch to short the system to earth cutting power.
This will fit trials bikes, enduro bikes and adventure bikes.
Check out all our batteries, chargers and electrical gear.