---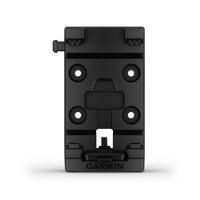 The Garmin AMPS Rugged Mount with Audio/Power Cable (Montana 700/750i) is a must-have on an adventure bike, it mounts your GPS firmly to the bike and powers the unit so you can run it all day. Features a bright screen so it is easy to read.


Mount your Garmin Montana 700, 700i or 750i on your motorcycle or ATV. Kit includes mount, hardware and a cable with bare power, audio and data wires.
The 010-12881-08 Montana 700 or 750i mount is designed to work with Ram Mounts for solid mounting.  

The AMPS Rugged Mount goes great with the following RAM Mount parts
Check out all our Garmin AMPS mounts and navigation accessories.