---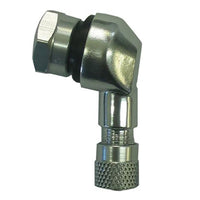 Dragon Stone 90 Degree Valve Stem H/duty for Tubeless conversion allows you to turn your tyre into tubeless or if your just want to make it easy to pump up the tyres by having the valve stem at 90 degrees to the rim, this is a simple addition.

These are heavy-duty cast units to help prevent being knocked off the rim by stones.
You can point them facing backwards at around 30 degrees protecting the cap and stem as best as possible.
90º valve stem. 10mm in silver. 


Check out all tyre accessories, workshop maintenance and workshop tools.