---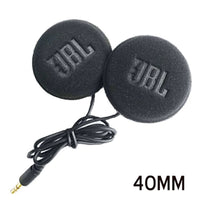 Cardo JBL Replacement Speakers 40mm HD are spare or replacement speakers for your compatible Cardo intercom.

Thick 40mm high definition speaker set for ultimate sound experience. 3.5mm straight jack, speaker thickness 12mm.
JBL Replacement Speakers Compatibility with Cardo
FREECOM 4+
FREECOM 2+
FREECOM 1+
Packtalk BOLD
Packtalk SLIM
Smartpack
FREECOM 4
FREECOM 2
FREECOM 1
G9X
Q1
Q3
QZ
QSOLO

View all Cardo Intercoms and Accessories.